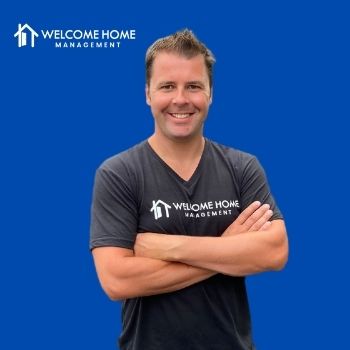 Jay Shaw
General Manager
Jay leads the team at Welcome Home Management, however, he is the first one to give credit to the strong team who work along side of him. Without them, Welcome Home wouldn't be where we are today, he tells investors on a regular basis.
Welcome Home Management was created in 2016 after Jay had one of those experiences you likely may have had with a property manager in the past. Like you, Jay was no different.
Jay wanted to do things differently. Much differently. He chose to focus on the investor and not himself. While building Welcome Home Management, Jay recalled this encounter with the property manager and all the other pain points that he'd had as an investor, and focused on correcting those for his clients.
At the end of the day, we want our investors to be profitable. If they are profitable, they are happy. It's not rocket science, but a lot of property management companies lose sight of that simple fact.
Jay coaches investors on the fundamentals to look for when acquiring rental properties and works with investors every step of the way, not just when the deal closes. He further assists investors by working with them through the marketing, showing, and placement of qualified tenants in the property. Experience the Welcome Home difference. Reach out to us today and learn why more investors are choosing to work with Welcome Home!
Operations Manager
Luis Cova is the first point of contact at Welcome Home Management as our Operations Manager. Luis' job at Welcome Home is to take what Jay envisions the company to be and create and oversee the processes to achieve that vision. He is the main point of contact for all of our Owner Partners.
While relatively new to the Property Management Space, Luis graduated from Law School in 2017 and is currently working towards his Masters of Corporate Law.
Coming from a Latin country, Luis very much enjoys going to the beach. He also enjoys sightseeing, spending time with family, watching movies and reading historical fiction books.
Jose Munoz
Leasing Coordinator & Customer Success Specialist
Jose is the Leasing Coordinator and Customer Success Specialist at Welcome Home Management. He is in charge of coordinating everything related to posting our Owner's properties for rent, and making sure we find great Residents to call them home. He will also be the first point of contact when anyone calls in our office line.
Joseis an enthusiastic and cheerful Administrative Engineer who graduated in 2015. He has worked for inner customer service and human resources areas for different companies over several years. He's currently studying Project Administration as his second bachelor's degree to be able to have a deeper understanding of the way all kinds of projects should be done in order to be successful.
His interests are; reading fictional drama books, spending time with family and friends, traveling as much as possible, and learning languages, with French being his next goal.
Paula Cortes
Onboarding Specialist
Paula is the Onboarding Specialist here at Welcome Home Management, in charge of ensuring that both our new Owner clients and our new Residents have everything they need when joining our company in any fashion.
Paula previously worked as a Leasing Specialist and Property Coordinator for 10 years at a single company.
Troubleshooting and customer care is very important for her. As she is extremely organized and methodical, she has known for a long time that she excels in repeating tasks.
Paula is motivated by a lot of factors and is always looking forward to putting her skills and abilities to good use in forming great working relationships.
During her free time, Paula loves to cook and scour through local markets for any hidden gems.
Paula also loves watching movies and TV series. Paula's other big passion is music, as she comes from a very music-oriented family.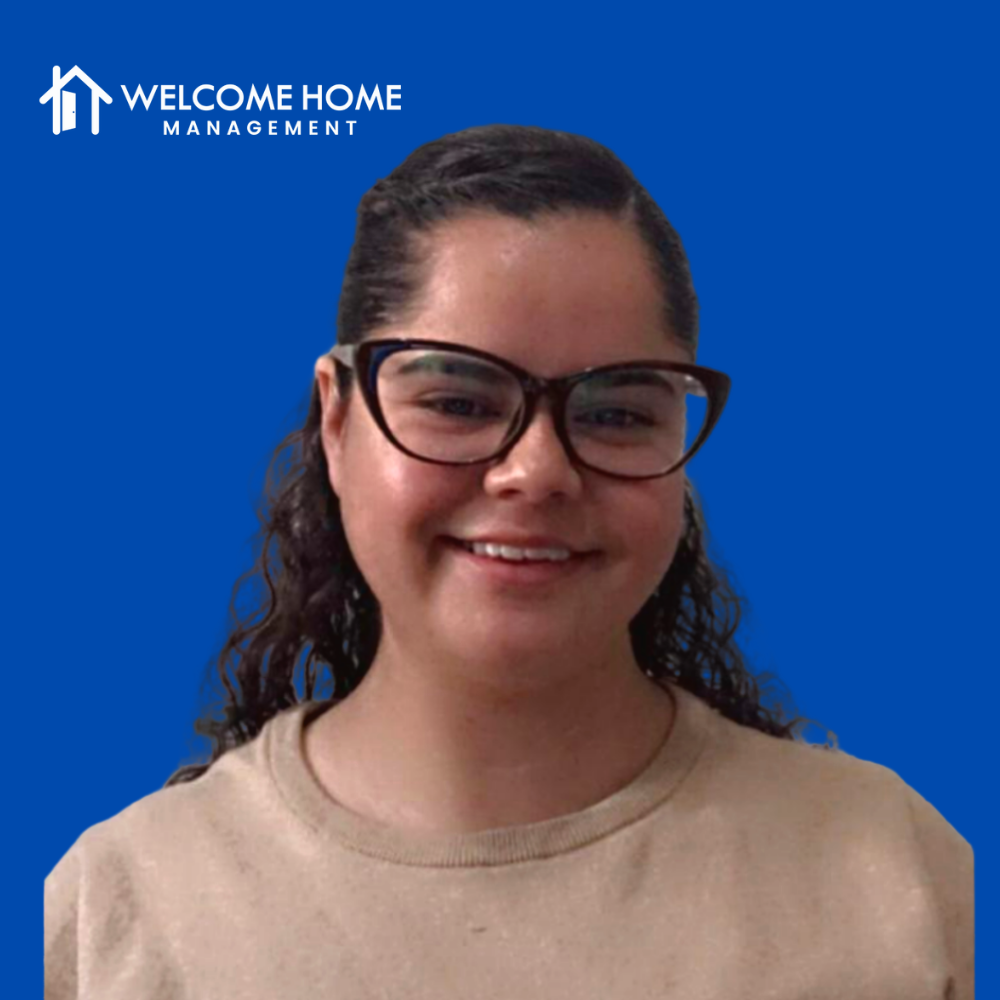 Jazmin Ortega
Maintenance Coordinator
With over 3 years of experience in Customer Care for a Home Owner's Association in the US, Jazmin possesses excellent communication skills and organization skills learned from that experienceand from working with customers from all around the world.
She is also adept at extreme monitoring and development of new hires  in business relationships.
In her spare time she enjoys spending time with her family and her pets Lucas and Greta, watching movies and travelling.
Georgina Manzano
Executive Assistant to the General Manager
As Executive Assistant of the General Manager, Georgina oversees  several vital tasks at Welcome Home, ranging from digital content planning to property management tasks.
She has a bachelor's degree in Media Production so she's very passionate about social media and movies, where she spends most of her free time.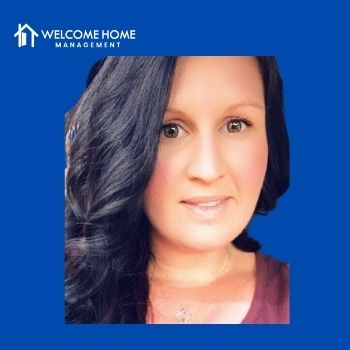 Kristen Koros
Property Associate
Kristen Koros takes great pride in her work and enjoys challenging herself and developing new skills.
Kristen plays a vital role in the Welcome Home Management team as the Property Associate, and is constantly working to make sure that every detail in our clients' property is being thoughtfully and thoroughly processed, while ensuring that our tenants are receiving personalized care.
Prior to her life of running to our client's properties, Kristen was a Chef and a baker. Kristen really enjoys baking and decorating cakes with her children.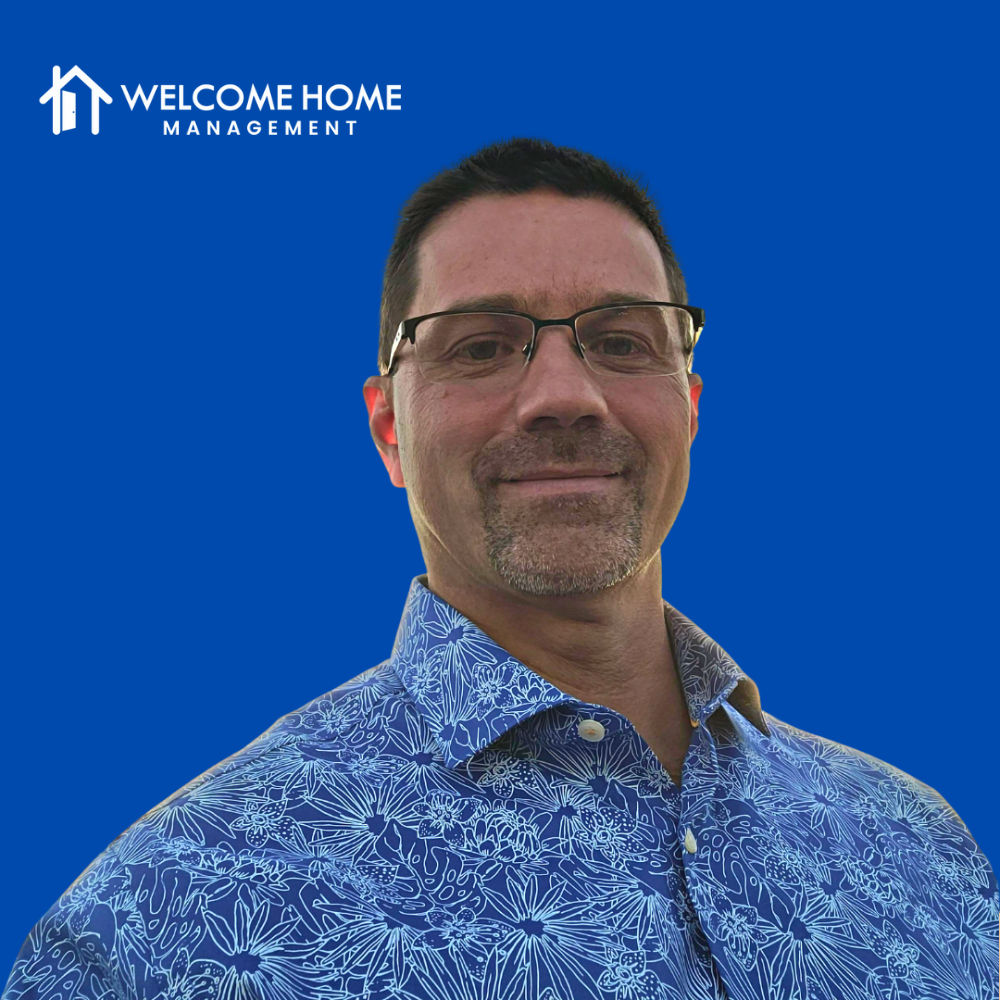 André Bourgeault
Leasing Representative
As a bilingual (French and English) mortgage agent, realtor and investor, André helps people with their real estate needs including leasing, mortgages, buying, selling and investing. In his leisure time, he loves spending time with his family and relaxing by the beach, camping, hunting, and playing golf and hockey..
Tammy Stewart
Leasing Representative
Tammy applied her love of helping people to own and manage a local food store in the downtown core. Later, she became a multifamily real estate investor currently managing 12 doors. She is now an active leasing agent. In her spare time, Tammy enjoys spending time with her family and cozy days camping near the beach.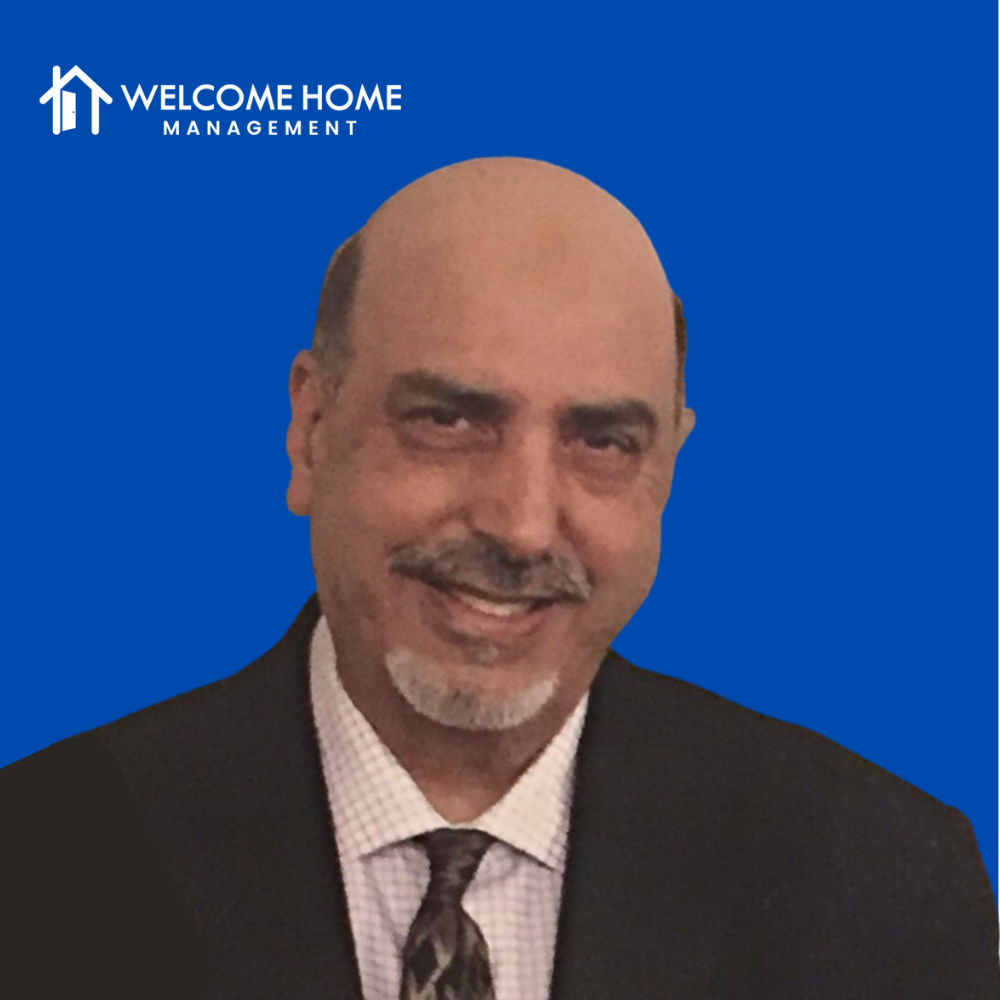 Furrakh Ahmad
Leasing Representative
Furrakh is a licensed Realtor since 2013. With ten years of experience in Real Estate, he's been helping his clients to get the most out of their investments, either buying, selling or managing properties.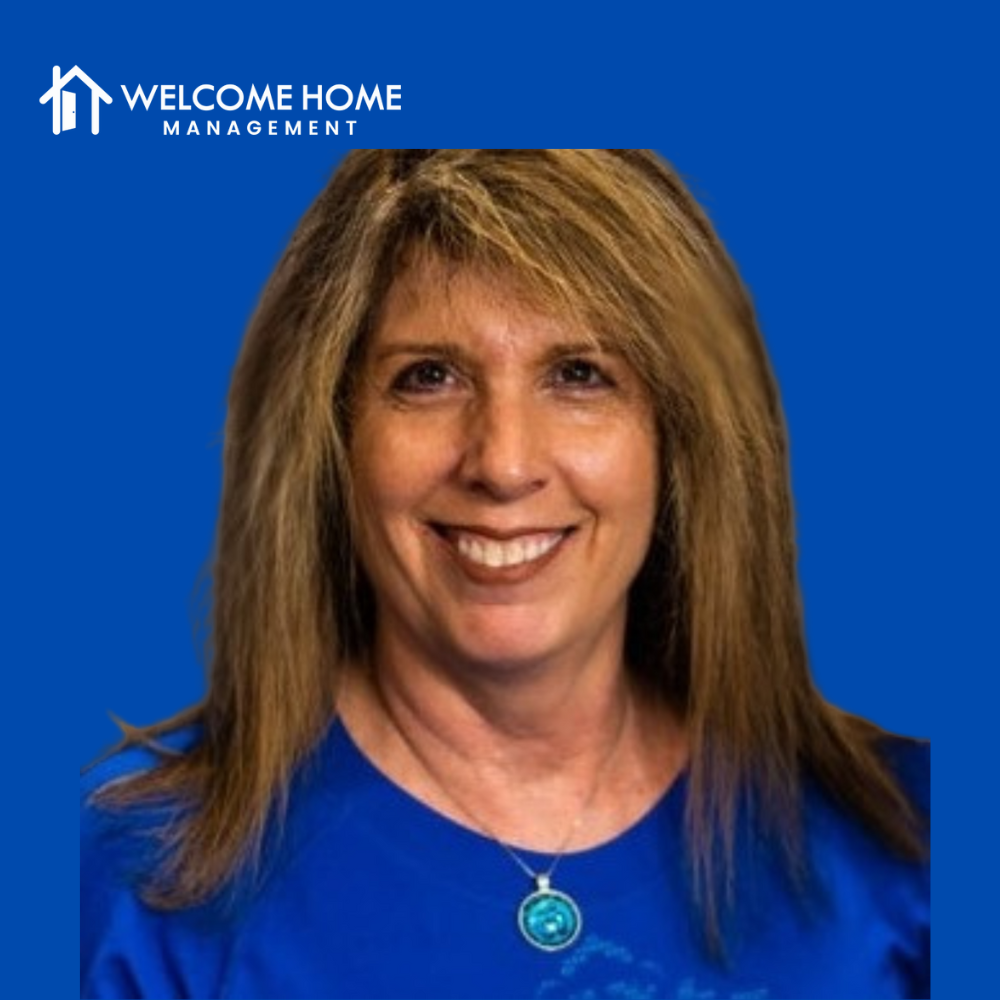 Kelly TenBrinke
Leasing Representative
Kelly has 40 years of experience in administration, accounting, and customer service in various industries as well is a graduate of both McMaster University and Niagara College. Her spare time is spent doing yoga, water aerobics and watching good movies. She is a proud wife, mother, and grandmother to three beautiful grandchildren.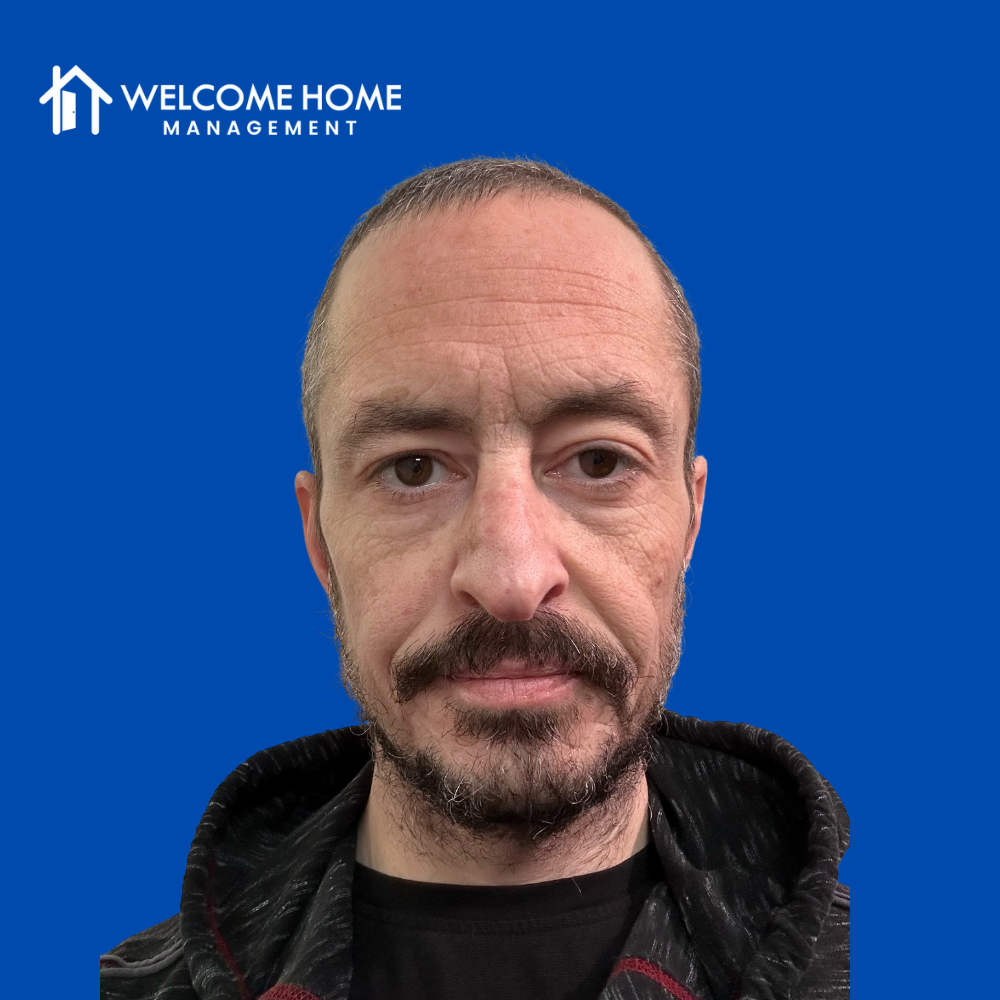 Sean Smith
Maintenance Technician
Sean has been working on maintenance, renovations and repairs for over 10 years. His skills and experience allow him to provide top-notch work to our clients, who always receive the best service from our team.
In his free time, he enjoys spending time with his family or fixing something around the house.
Ready to get started with us?
Give us a call today to schedule a free consultation and learn how we can help you maximize your earnings, resolve tenant headaches, and protect your investment.