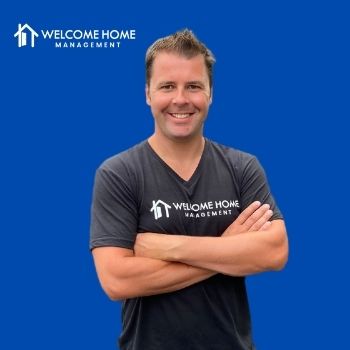 Jay Shaw
General Manager
Jay leads the team at Welcome Home Management, however, he is the first one to give credit to the strong team who work along side of him. Without them, Welcome Home wouldn't be where we are today, he tells investors on a regular basis.
Welcome Home Management was created in 2016 after Jay had one of those experiences you likely may have had with a property manager in the past. Like you, Jay was no different.
Jay wanted to do things differently. Much differently. He chose to focus on the investor and not himself. While building Welcome Home Management, Jay recalled this encounter with the property manager and all the other pain points that he'd had as an investor, and focused on correcting those for his clients.
At the end of the day, we want our investors to be profitable. If they are profitable, they are happy. It's not rocket science, but a lot of property management companies lose sight of that simple fact.
Jay coaches investors on the fundamentals to look for when acquiring rental properties and works with investors every step of the way, not just when the deal closes. He further assists investors by working with them through the marketing, showing, and placement of qualified tenants in the property. Experience the Welcome Home difference. Reach out to us today and learn why more investors are choosing to work with Welcome Home!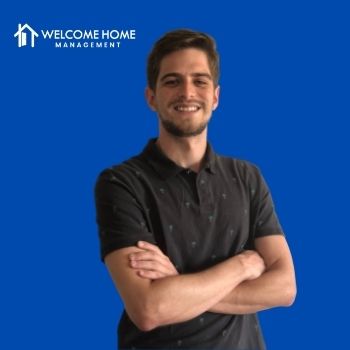 Luis Cova
Operations Manager
Luis Cova is the first point of contact at Welcome Home Management as our Operations Manager. Luis' job at Welcome Home is to take what Jay envisions the company to be and create and oversee the processes to achieve that vision.
While relatively new to the Property Management Space, Luis graduated from Law School in 2017 and is currently working towards his Masters of Corporate Law.
Beth Ilustre
Property Manager

Maribeth is an experienced off-shore Property Manager.
She began her Property Management Career in 2014 and is in PM for almost 6 years.
She handles several departments such as Leasing, Collections, Utilities, Maintenance, Listing, and Owner Relations.
She is all over Property Management and audit.
She also has a great look and hands over Customer Service experience over 10 years of mixed vertical from Real Estate, e-Commerce, and Telco.
She joined the Welcome Home Management team this 2021 as a Maintenance Coordinator, to make sure that tenant's needs and owner's property are taken care of.
During her leisure time, she loves traveling with her kids, be on the beachfront, road trips, and camping.
She loves cooking, singing, and being part of NGOs that work for the common good, especially during the pandemic.
She is family-oriented so her goal is to treat each tenant, owner, and vendor as FAMILY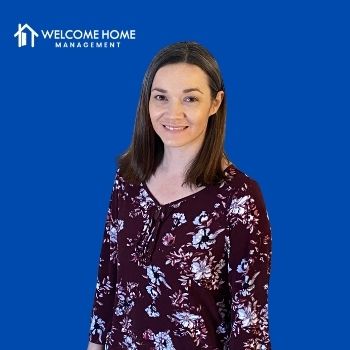 Sherry Jones
Leasing Representative
Sherry Jones is an active real estate investor and a Rockstar Real Estate member.
In 2017, Sherry began her real estate journey and subsequently purchased her first property in 2018.
Sherry's main focus is duplex homes in the Niagara area.
Real estate is a passion of Sherry's and it has allowed her to continue to expand on her pre-existing skills, continue to meet new people and build connections, all while concurrently planning for her future.
In 2018, Sherry joined the Welcome Home Management team as a Leasing Representative and is responsible for vacant property turnover and leasing.
Sherry focuses predominantly on properties in the Niagara area.
During downtime, Sherry enjoys reading nonfiction and educational books, listening to real estate and financial podcasts, spending time with family, and with her pets!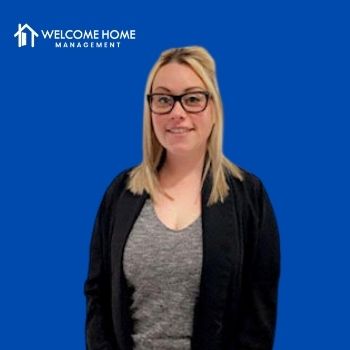 Sarah-Jean Wilkins
Leasing Representative
While Sarah is new to the Welcome Home Management team she is no stranger property management.
Her journey in property management began over 10 years ago! With years of experience in the field Sarah's greatest strength is her outgoing personality which allows her to effortlessly connect with people from all walks of life.
Sarah will be covering the property management and leasing of the Hamilton region.
Sarah is a mom to two beautiful little girls. In her downtime she enjoys singing in the kitchen while trying out new recipes, spending times with family and caring for animals- she has a cat, and two dogs, all of which she rescued and brought into her home and heart.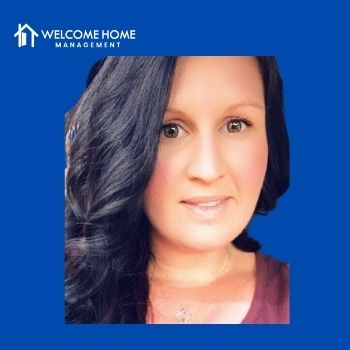 Kristen Koros
Finance Coordinator
Kristen Koros takes great pride in her work and enjoys challenging herself and developing new skills.
In 2020, Kristen joined the Welcome Home Management team as the Finance Coordinator and is constantly working to make sure that every detail in our clients' financial portfolio is being thoughtfully and thoroughly processed, while ensuring that our clients are receiving personalized care.
Prior to her life of crunching numbers, Kristen was a Chef and a baker. Kristen really enjoys baking and decorating cakes with her children!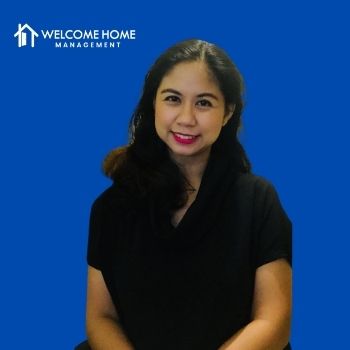 Jacky Javier
Administrative Assistant
Jacky Javier has been working as an Admin professional for more than 8 years. She's a mom of 2 adorable kids. Family and career are her main focus that's why she tries to balance both.
Jacky started her career in nursing, and a few years later, made a career change into the corporate world with a passion for administrative work. She took up Inventory Management, Procurement Management, and recently Certified Strategic Sourcing Professional Certification to support her career growth.
In 2021, she joined Welcome Home Management to assist the team in administrative work and social media management. While working with the team, she then discovered her niche in graphic design.
During her free time, she spends it with family, cooking, watching movies, and going out for travel.
Ready to get started with us?
Give us a call today to schedule a free consultation and learn how we can help you maximize your earnings, resolve tenant headaches, and protect your investment.