Hamilton, ON Canada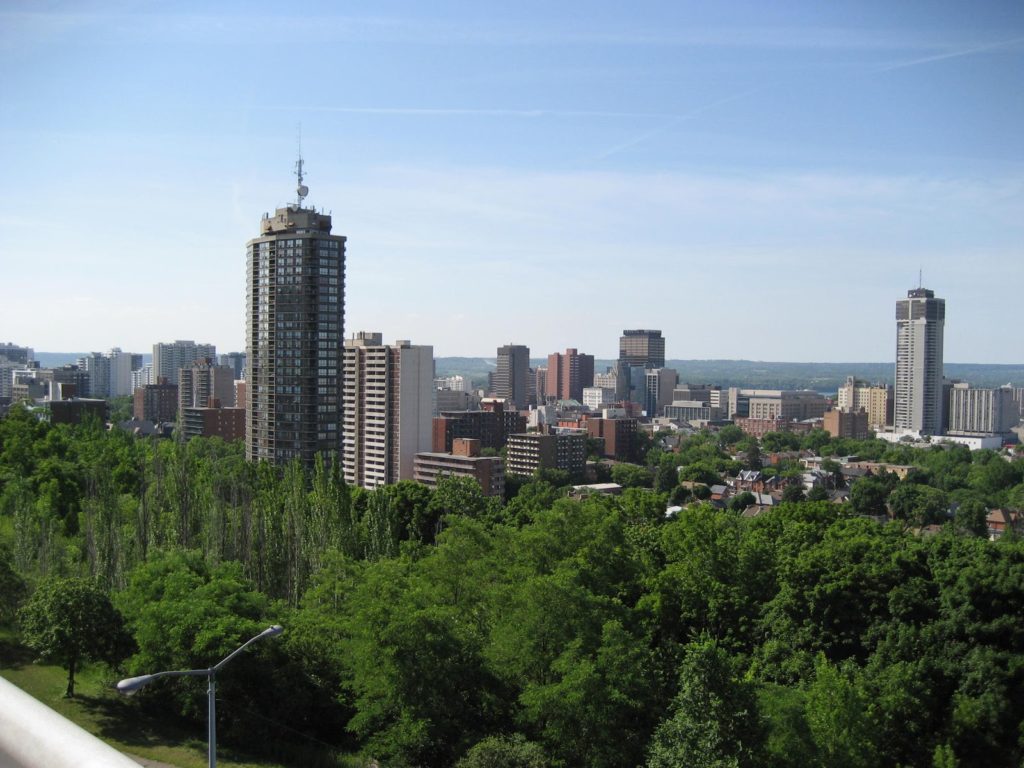 Guide to Property Management in Hamilton ON
The city of Hamilton ON has undergone a renaissance of sorts in the last decade, and it really shows in the hot real estate market. Conveniently located midway between Toronto and Niagara Falls, Hamilton has become a desired location for everyone from first-time home buyers to renters and real estate investors.
Factors that are Creating a Hamilton Real Estate Boom
So, what's fueling the real estate boom in Hamilton right now? There are several factors coming together to create a great real estate opportunity in Hamilton Rentals right now.
Hamilton's Convenient Location Close to Toronto and Niagara
Hamilton's natural beauty certainly helps. The City of Hamilton's located on the west end of Lake Ontario, in an area known as the Golden Horseshoe. Residents can choose to have mountain views, live in a quaint village or reside directly on the Lake. Hamilton, which locals affectionately call "Steeltown" due to its history in steel production, has great highway access straight into GTA. Some people have characterized Hamilton's affordable and diverse community as the Brooklyn to Toronto's Manhattan.
Hamilton's Home Rental and Purchase Markets Are Booming Right Now
With plenty of civic attractions like beautifully maintained public parks, a skating rink and museums, the city has plenty to offer. As a result, many Millennial young families with children are choosing to live in Hamilton Rentals. There are booming neighborhoods that are rediscovering their value; homes that were selling for $100,000 in 2010 are now selling for upwards of $600,000 in some Hamilton neighborhoods today.
Desirable Neighborhoods Throughout the Hamilton Metro Area
There's the cultural neighborhood of James Street North Art District, the Hamilton Farmers Market, the Canadian Football Hall of Fame, the Canadian Warplane Museum, and the Royal Botanical Gardens. Providing a wide variety of price points has made the City of Hamilton and surrounding villages a place where many people can find an affordable home. Many homes are priced in the $200,000 to $600,000 range - a bargain in comparison to the real estate prices found in GTA. The Hamilton Rental market, in turn, has also seen a tremendous growth in interest among renters due to the city's having become such a coveted place to live.
Low Vacancy Rates in Hamilton Rentals
Some of the most desired areas around the Hamilton metro include Stoney Creek, Kirkendall, Dundas and Ancaster, as well as downtown Hamilton. What does that mean for real estate investors? According to a recent podcast by Toronto realtor Davelle Morrison, the vacancy rates on 1 and 2 bedroom rental apartments and condominiums in Hamilton are approximately 2 to 3 percent, so it's a great time to invest in the market. With such a ripe time to invest in the greater Hamilton Rental market, have you considered hiring a Hamilton Property Management company to assist you?
Welcome Home Property Management Offers Flexible Property Management Solutions
When it comes to your Hamilton Property Management needs, Welcome Home Property Management can provide the solutions you're looking for. We offer a highly knowledgeable staff who have the expertise you need in the local market. We supply a team of property managers who have years of local experience dealing with renters and their unique needs.
Contact Us to Learn About Everything We Offer You
Our Hamilton Property Management professionals know the neighborhoods and villages throughout the metro, and they are able to help our renters find the home that suits their specifications. For our investors, we can offer you the local market expertise and flexible management packages that you want. So, be sure to contact us today. We'll make you feel right at home.
SHARE YOUR PROPERTY NEEDS WITH US NOW
Learn how Welcome Home Property Management packages are designed with you in mind:
FULL SERVICE SOLUTIONS FOR YOUR ONTARIO RENTAL PROPERTY
Hamilton & Niagara Region Property Experts
WE HELP OUR CLIENTS GET MORE FROM THEIR REAL ESTATE INVESTMENTS.
If you've invested in rental homes in Hamilton or the Niagara Region of beautiful Ontario, you're understandably concerned about maximizing the return on your investment. While rental property ownership represents substantial earning potential, it's easy to see your profits slip down the drain if your home receives subpar care. From selecting the right tenants to maintaining the home, property management plenty of hard work & expertise.
At Welcome Home Management, we provide Hamilton and Niagara Region property management solutions for investors seeking peace of mind. We know the local market well and we pay close attention to the trends impacting rental prices. We help you stay on target to reach your financial goals, all while ensuring your tenants take care of your home and all stays well behind the scenes.
SHARE YOUR PROPERTY NEEDS WITH US NOW
Learn how our management packages are designed
with you in mind: 1-855-375-3300