5 valuable and entertaining Real Estate Podcasts
There is no doubt that podcasts have become a predominant means of entertainment in recent years, and who doesn't like to listen to interesting programs while driving, doing household chores, or working? But the best thing is that they're not just entertainment, there are podcasts that teach you how to invest and better manage your finances as a realtor. That's why today we bring you our selection of podcasts you can't miss.
The Your Life! Your Terms! Show
Nick and Tom Karadza are the hosts of this podcast and co-founders of Rockstar Real Estate. On their show, they talk about how to invest profitably in real estate and other companies and businesses across Canada and the United States. If you are new to the show, we advise you to start with episode 54 where they discuss basic and crucial topics in real estate.
https://rockstarinnercircle.com/podcast/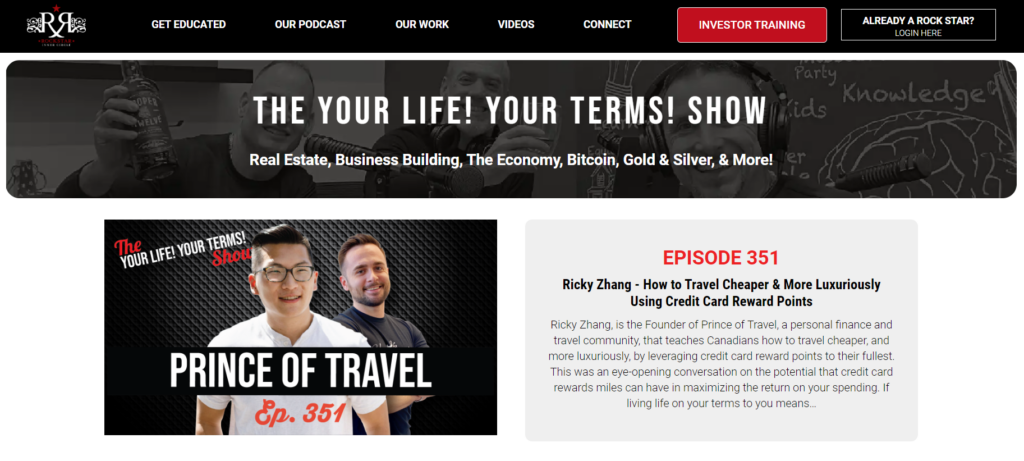 Where Should I Invest?
This podcast is hosted by Sarah Larbi, a Toronto-based real estate investor, speaker and mentor. Sarah trains her audience, mostly millennials, about real estate. And she tries to teach them that this business is within everyone's reach.
https://whereshouldiinvest.blubrry.net
Breakthrough Real Estate Investing
This podcast hosted by Rob Break and Sandy Mackay is about achieving financial independence. In each episode, well-known guests tell the inspiring story of how they achieved their real estate goals and share valuable investment advice. If you're looking for motivational life stories to help you get through a hard day's work, look no further.
http://breakthroughreipodcast.ca/
The Truth About Real Estate Investing… For Canadians
Our fourth podcast is hosted by Erwin Szeto. This award-winning real estate broker, investor and sales representative is highly respected because he has helped his clients build profitable businesses while remaining committed to the community. On his show, he interviews successful real estate investors and professionals and tells us personal stories about investing and parenting.
http://www.truthaboutrealestateinvesting.ca/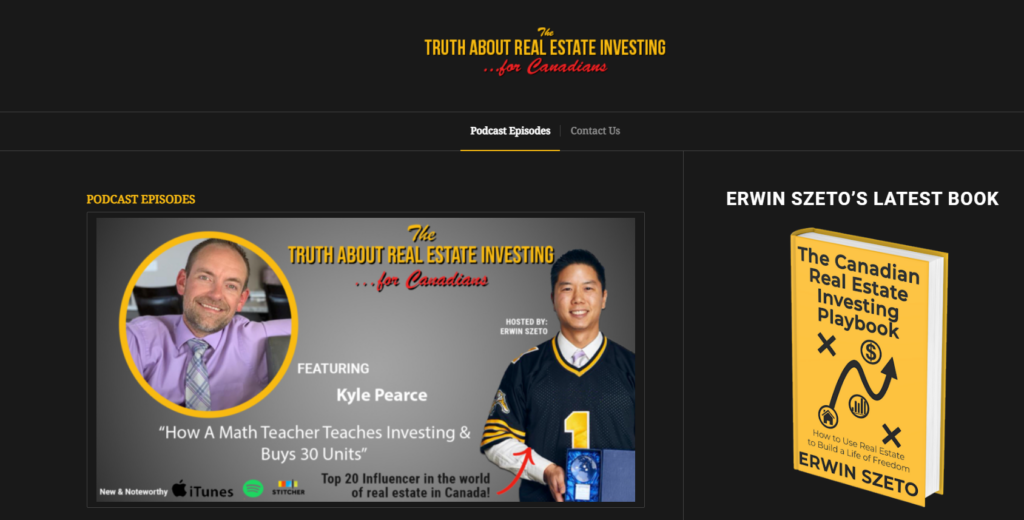 The Everyday Millionaire
Patrick Francey has over 20 years of experience as an entrepreneur, real estate investor, speaker, and coach. In his podcast, he and his guests share their tips for achieving financial success.