Given the numerous stories in the past few weeks featuring high gas prices long line-ups at the passport office, delayed, missed flights and vacations cancelled, I am resharing this Blog from last July. It offers great ideas, and depending on where your adventure takes you, it supports local and often times a small family business.
Living in Ontario, specifically close to the Greater Toronto & Hamilton Area (GTHA) we are fortunate to be in close proximity to many great destinations. However, sometimes we just want to unplug or escape from the busy, hectic just in time lives that sometimes we all lead.
You can find charming small towns within a couple of hours of the city, and within a five-hour radius of Toronto are world-class cities, peaceful rural areas, cultural hot spots, and amazing outdoor areas. There are numerous getaway ideas in Ontario, and depending on how much time you have Toronto is also within striking distance of Quebec.
For ideas on weekend trips this summer here are just a few ideas for you to consider:
Algonquin Park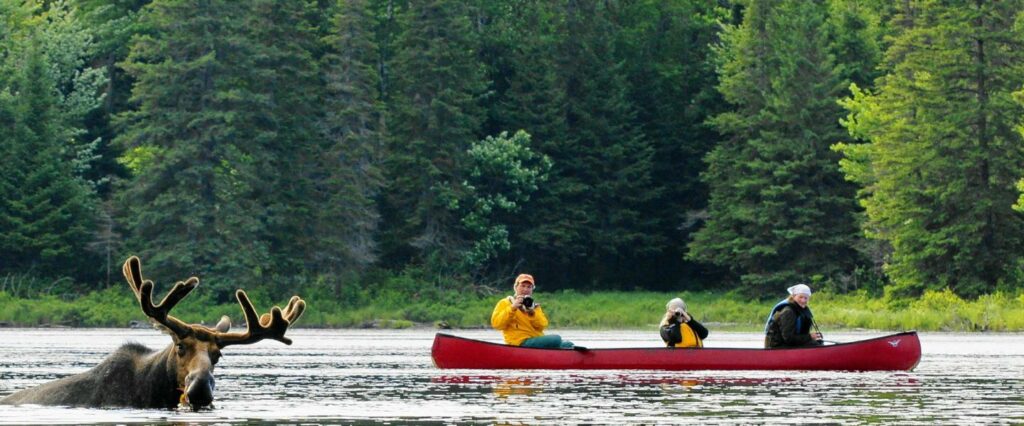 Immerse yourself in nature and recharge. This is the perfect place for families, couples, groups, or adventuresome solo travelers. If you are craving a bit of peace and quiet, escape the city and head to the wilds of Algonquin Provincial Park.
Depending on where your interests lie, you can rent a canoe and set out for a paddle, lace up your hiking boots and head out on some of Algonquin's hiking trails, or sit in your Muskoka chair and watch the loons glide by.
Accommodation options include camping under old-growth white pine trees in the backcountry or along the lakeshore at one of the park's campgrounds, staying at a luxury lodge, or renting a rustic cabin. You can also find resorts in nearby Huntsville.
Algonquin Park is just over three hours north of Toronto and easily reached by a divided highway for a majority of the drive.
Elora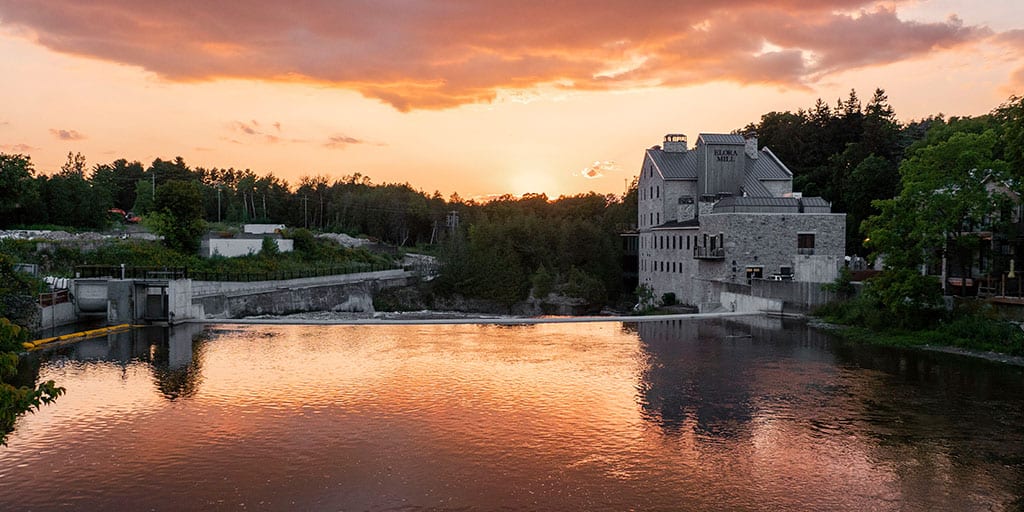 The cute town of Elora has just about everything you need for a great weekend getaway close to Toronto.
Many of the retail establishments are housed in beautifully restored buildings from the 19th century complete with creaky, old floors.
Cozy restaurants serve innovative local fare with the freshest ingredients from farms nearby. You can either dine on Metcalfe Street and do a bit of people watching, or if you prefer a more sedate pace, grab a seat on a patio overlooking the river.
Looking for that ideal piece of art to hang on the wall? Elora has some wonderful galleries showcasing well-known local artists, along with up-and-coming artists.
Outdoor enthusiasts will want to be sure to visit the Elora Gorge located a short distance from town. Here, the Grand River flows through a narrow chasm with sheer walls reaching up nearly 80 feet.
Niagara Falls & Niagara on the Lake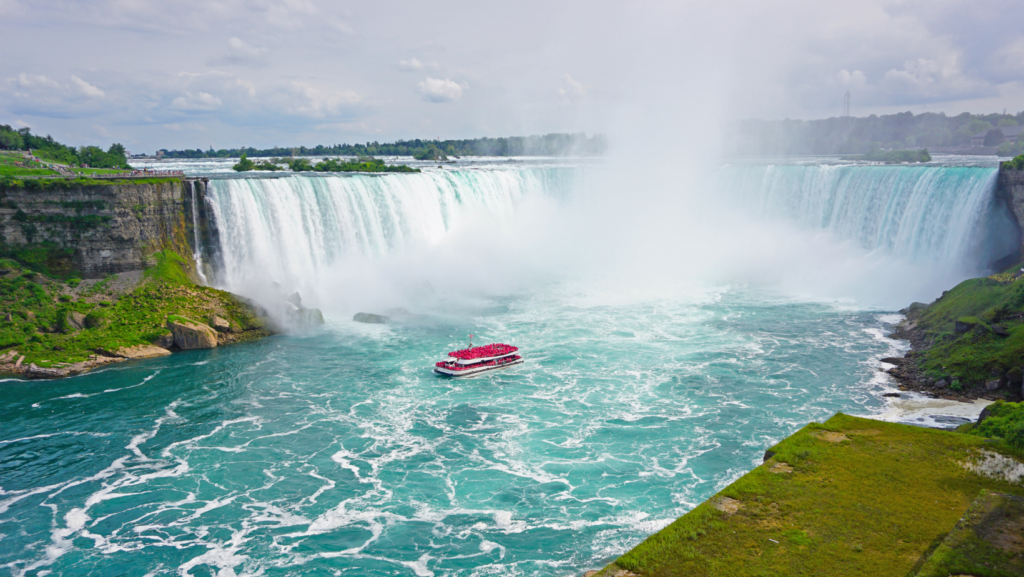 Niagara Falls is perhaps the easiest weekend getaway from Toronto and the most popular. Only 1.5 hours down the QEW Highway, this natural wonder is something everyone should see.
Niagara Falls themselves provide hours of discovery, whether it's just a glimpse over the side and a stroll along the gorge, or a tour down beneath the falls, where you can truly appreciate the splendor and power of the falls as the ground shakes beneath you.
Other activities to incorporate into your weekend getaway include a Hornblower Niagara cruise to the base of the falls, a jet boat ride through the rapids, or a visit to the sights and sounds of Clifton Hill.
Muskoka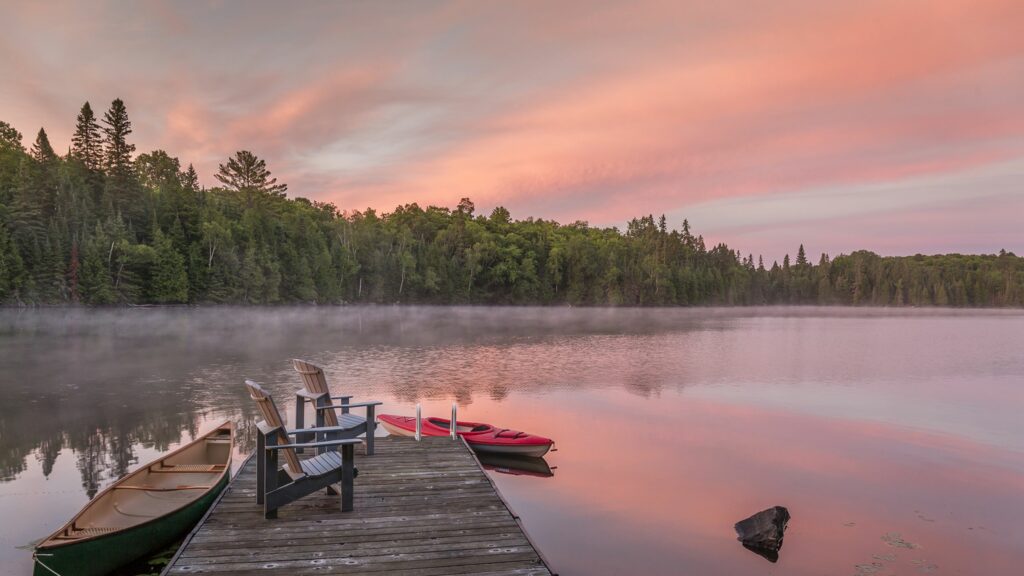 A weekend getaway to Muskoka, with its towering pine trees, clear lakes, and rocky shorelines, is almost a rite of passage for Torontonians.
Pack up the car and head to one of the many provincial parks with your friends and set up camp or go for a hike. Some of the popular provincial parks in the area are Algonquin, Six Mile, Arrowhead, and Hardy Lake.
Alternatively, rent a cottage for the weekend and enjoy a few more creature comforts, like electricity and running water.
Weekend getaway activities in Muskoka generally involve water, and things to do include swimming, water skiing, tubing, jet skiing, and just cruising around the lake. A more sedate way to enjoy the water is to take a cruise from Gravenhurst on Lake Muskoka; one of the highlights is a trip past the sumptuous cottages of Millionaire's Row.
Prince Edward County
Prince Edward County is a popular weekend getaway for good reason. Just a two-hour drive from Toronto, this bucolic countryside is dotted with small towns and rolling hills.
Check into a cozy bed and breakfast and let your stress melt away. Go shopping at the galleries in Picton then grab some freshly made cheese at Black River Cheese in Milford.
Dining in Prince Edward County ranges from small, exclusive restaurants, run by chefs relocated from Toronto, right through to the local favourites serving homemade fare. Prince Edward Country is also home to numerous vineyards offering tours and samplings to enjoy!
In the summer, nearby Sandbanks Provincial Park is a fun place to visit. Run down the sand dunes flowing right into the clear waters of Lake Ontario or simply lounge on the beach.
These are just a few of the many attractions that Ontario has to offer. Now more than ever is a great time to unplug, check out or just get away from it all and enjoy everything has to offer. Do yourself a favour and take the time, to create moments that will become memories. You will not regret it.